Posted February 6th at 3:30pm.
128 competitive FIFA 18 players came into this tournament after qualifying through their Weekend League standings in November 2017. Eight players from each console would earn progression to the Global Series Playoffs, but only one champion would reign supreme. Despite the presence of many of the best competitive FIFA players in the world, the trophy would go to 16-year-old newcomer Donovan "DhTekKz" Hunt. After barely qualifying for the tournament as the 55th-ranked Xbox One player, the young man from Exeter was truly an underdog in Barcelona. But once he shook off two early group stage losses, DhTekKz turned things around and dominated most of his matches en route to securing the trophy with a whopping 9-3 aggregate score in the event's final round.
Enjoy this selection of photos that capture the intense emotion and excitement that FUT Champions Cup Barcelona provided.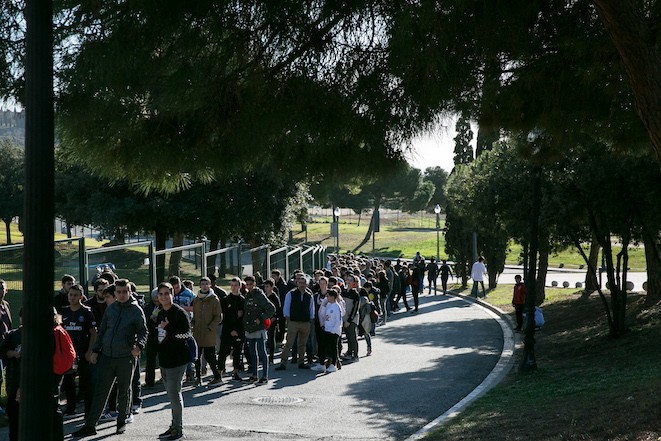 Fans lined up to watch FUT Champions Cup Barcelona.
The tournament was held at Paulau Sant Jordi in Barcelona, Spain.
A fan observes the crowd gathering in the arena.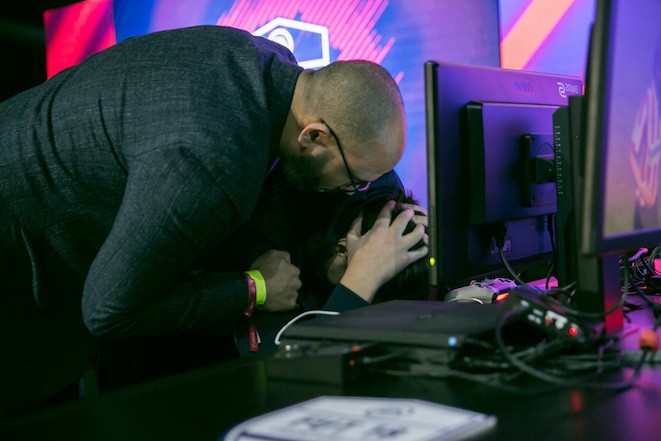 A competitor is consoled after a tough loss in the tournament's group stage.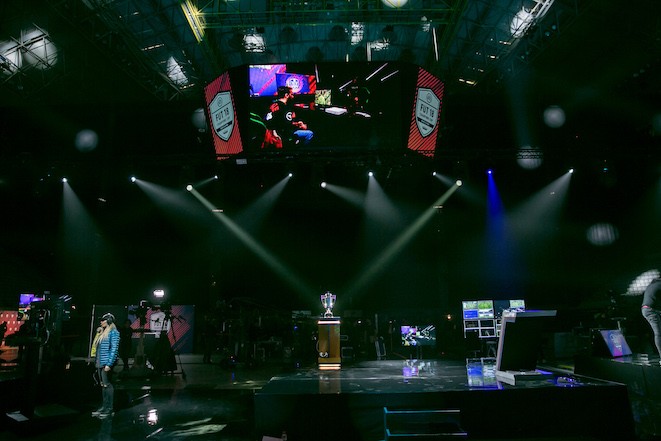 The magnificent FUT Champions Cup trophy sits on a pedestal in the middle of the arena. The trophy was built by the same company that makes the English Premier League winners' trophy.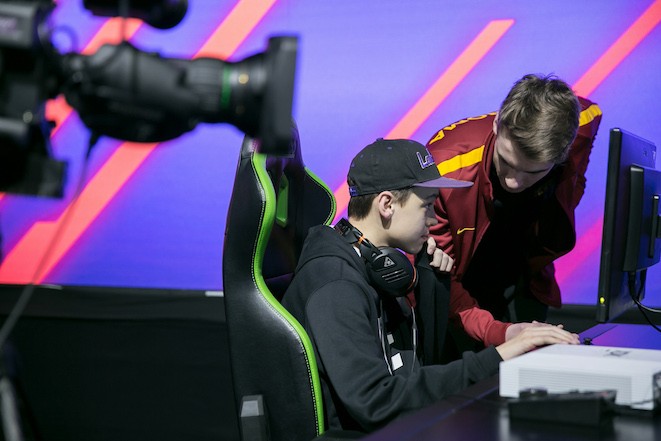 Donovan "DhTekKz" Hunt chats with impromptu coach, eliminated competitor Sam "Roma Poacher" Carmody.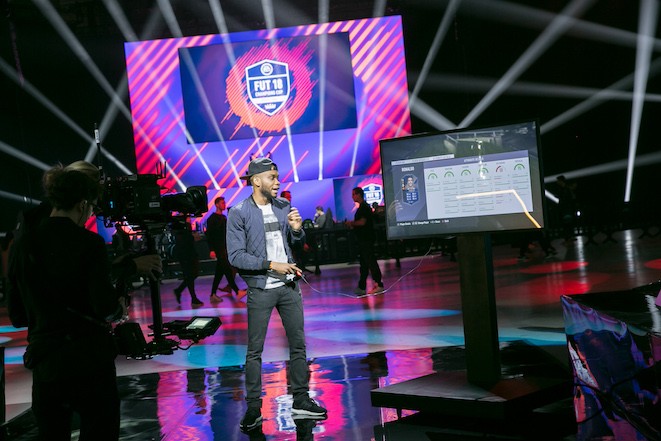 FUT Champions Cup host Chu "Chuboi" Morah talks about Cristiano Ronaldo's Team of the Year player item.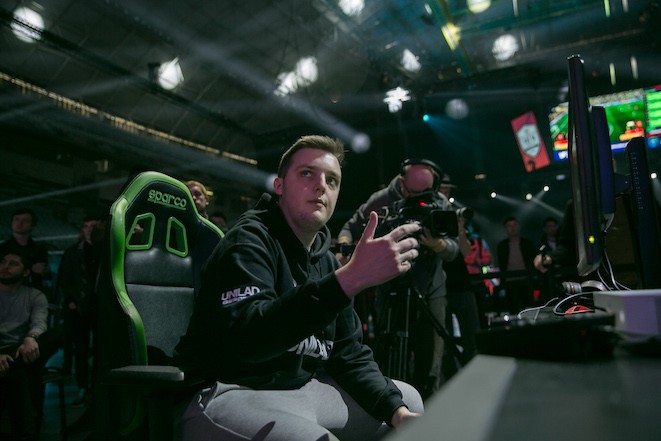 FIFA 17 FIFA Interactive World Cup winner Spencer "Gorilla Unilad" Ealing during the knockout stages.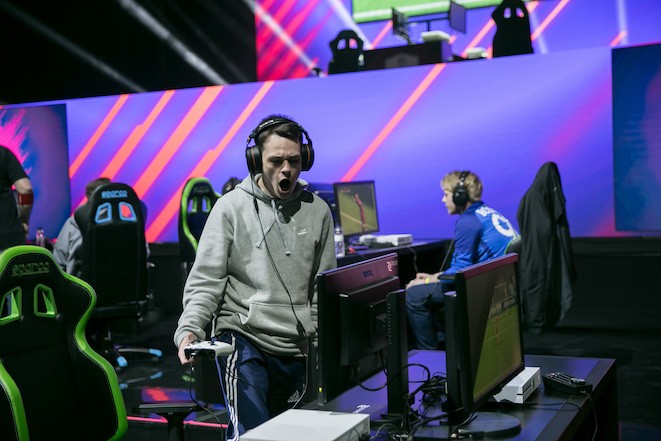 Niklas "NRaseck7" Raseck celebrates during the knockout stages.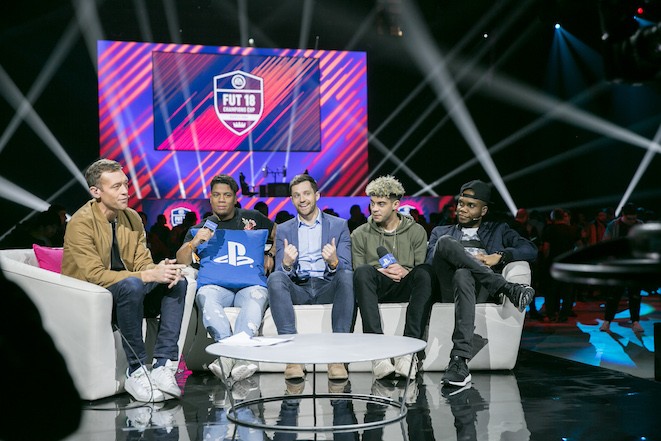 Hosts (L-R) Jimmy Conrad, Mavric, Spencer Owen, Wolfy, and Chuboi chat on the community couch during the broadcast.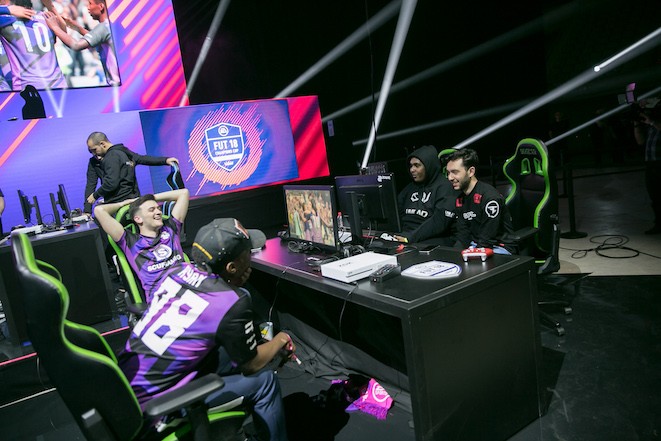 Harry "Hashtag Harry" Hesketh and his teammate Ryan "Hashtag Ryan" Pessoa play a 2v2 friendly match against Shaun "Shellz Unilad" Springette and Tassal "Faze Tass" Rushan that was streamed on Twitch during a break in competitive play at the FUT Champions Cup Barcelona.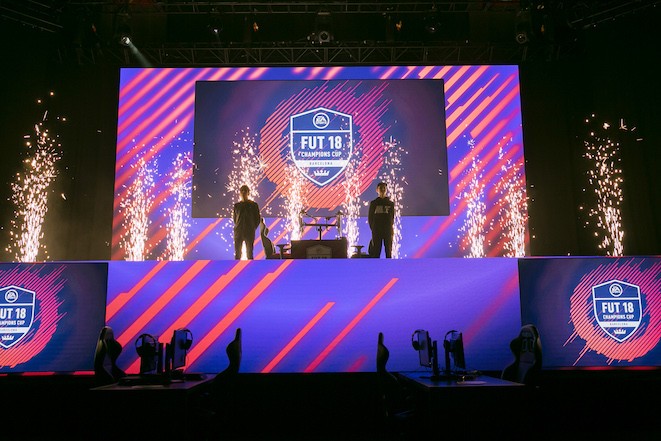 Finalists DhTekKz and nicolas99fc are presented before the tournament's big finale in Barcelona.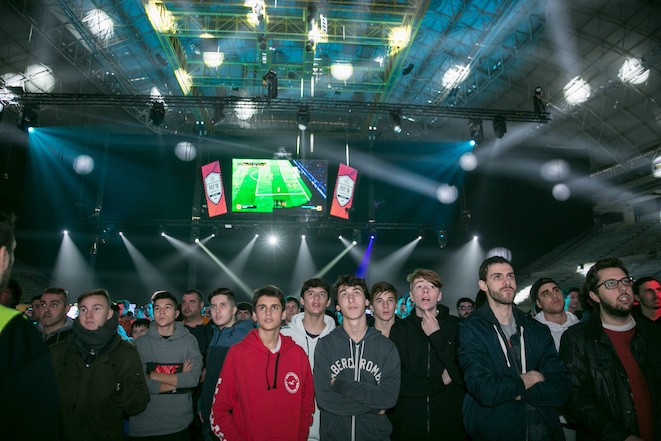 Fans observe the tense final between DhTekKz and Nicolas "nicolas99fc" Villalba.
16-year-old FUT Champions Cup winner DhTekKz hoists the trophy after defeating nicolas99fc by a 9-3 aggregate scoreline.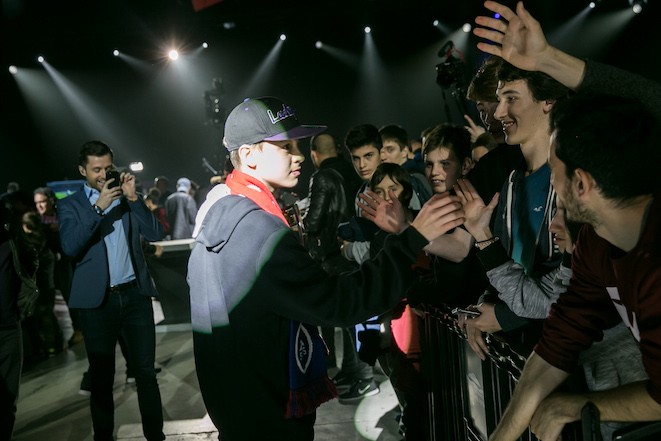 DhTekKz meets and signs autographs for fans after the trophy presentation.
---
FIFA 18 is Available Now for PlayStation 4, Xbox One, and PC. Conditions and restrictions apply. See https://www.easports.com/fifa/fifa-18-game-and-offer-disclaimers for details.
Stay in the conversation on all things FIFA by liking us on Facebook and following us on Twitter and Instagram.
Sign-up to receive emails about EA SPORTS FIFA and EA products, news, events and promotions.