Posted January 24th at 2:30pm.
Hey FUT Players,
Quick intro, my name is Tyler Blair and I'm a Senior Game Designer on FIFA Ultimate Team. I started at EA in 2004 and have worked on FUT since it was just a concept in 2008. As a Designer, I'm part of the team that shapes and decides the direction of FUT features through production, and partners with the rest of the development team to bring features and modes to life when the game launches.

Today I wanted to tell you about a change we are making to the Weekend League, starting in February, and also give you a bit more context on changes already made in the January FIFA 18 Title Update.
Silver 2 Qualification from February
When we added qualification to the prizes at Gold 3 and above, we did so with the intent of making continued participation in the Weekend League easier. We looked at the effects of this change and found that it encouraged some players to play more games per weekend, which was not our intent.
To reach Gold 3, it takes 18 wins and data shows that a big group of players stop playing when they get there. It also shows that it takes most players approximately 31 games to achieve this rank. We understand the rewards are a big driver as to why people try to get as many wins as possible, but the disproportionate population of players who stop at this line signals an opportunity for improvement. So, with that in mind we're making a change at the start of February.
FUT Champions rewards of Silver 2 and above will now grant access to the next Weekend League. The new number of wins required to gain the qualification reward will be 11 wins and above. By moving the benchmark to Silver 2, we will grow the overall size of the weekend league slightly and enable an earlier stop-point for players wanting to earn requalification. The stats show that a high percentage of players will find themselves qualified to the next Weekend League after 20-23 games and many much faster than that.
This change retains the structure we have in place to find the best FUT players in the world, while keeping competitive play available and accessible for all FUT players.

Review of Pre-Match Information
In this Title Update, we improved the pre-game experience and game setup flow.
In the team select screen we changed the way Home and Away are displayed – you will now see 'My Squad' and 'Opponent Squad'.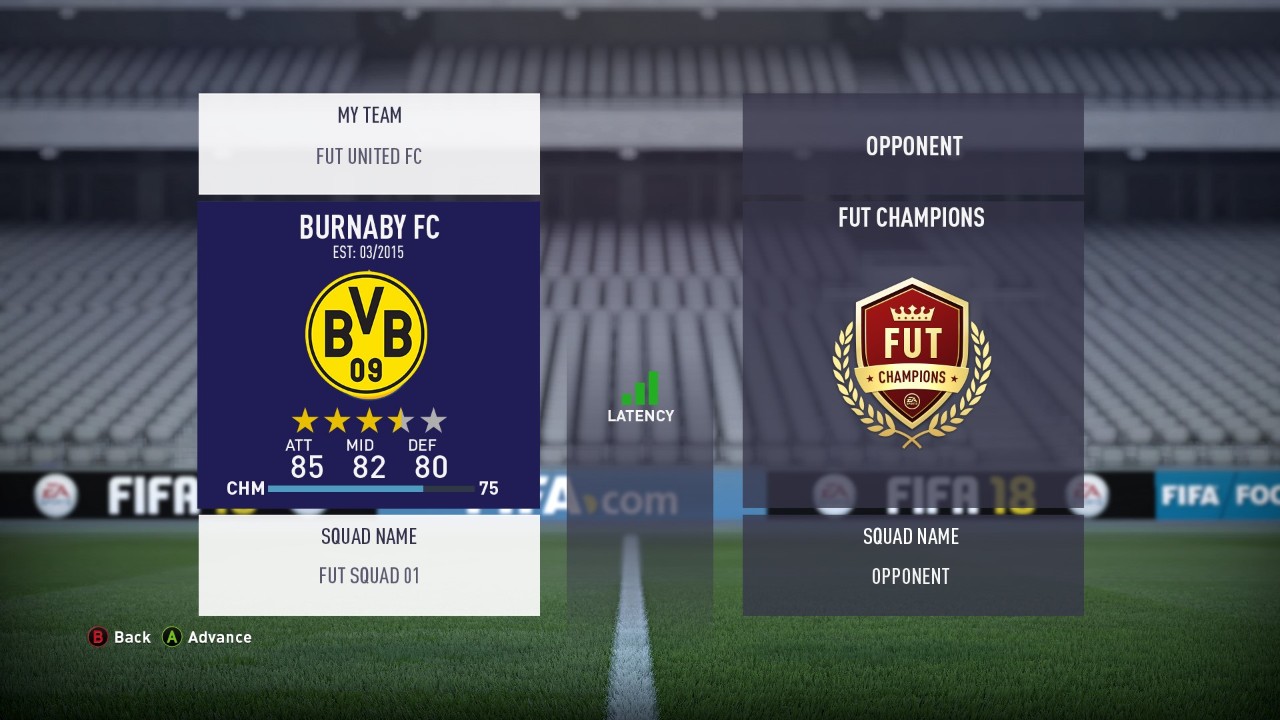 We also removed the option of playing in specific stadiums with varied camera angles or shadow patterns. To provide a consistent experience for everyone, all FUT Champions matches will take place in the FeWC Stadium, Time of Day will always be set to Night and Weather always be set to Clear.
We have changed the way that kit selection works. You will now control which kits you see for both your own team, and your opponent's team. You will choose whether to assign your Home or Away kit to your team, while your opponent's team will be assigned the other. In gameplay, each player will see only the kits they selected, and will not see the kits that their opponent selected. With this in mind, we suggest that you review your Active kits.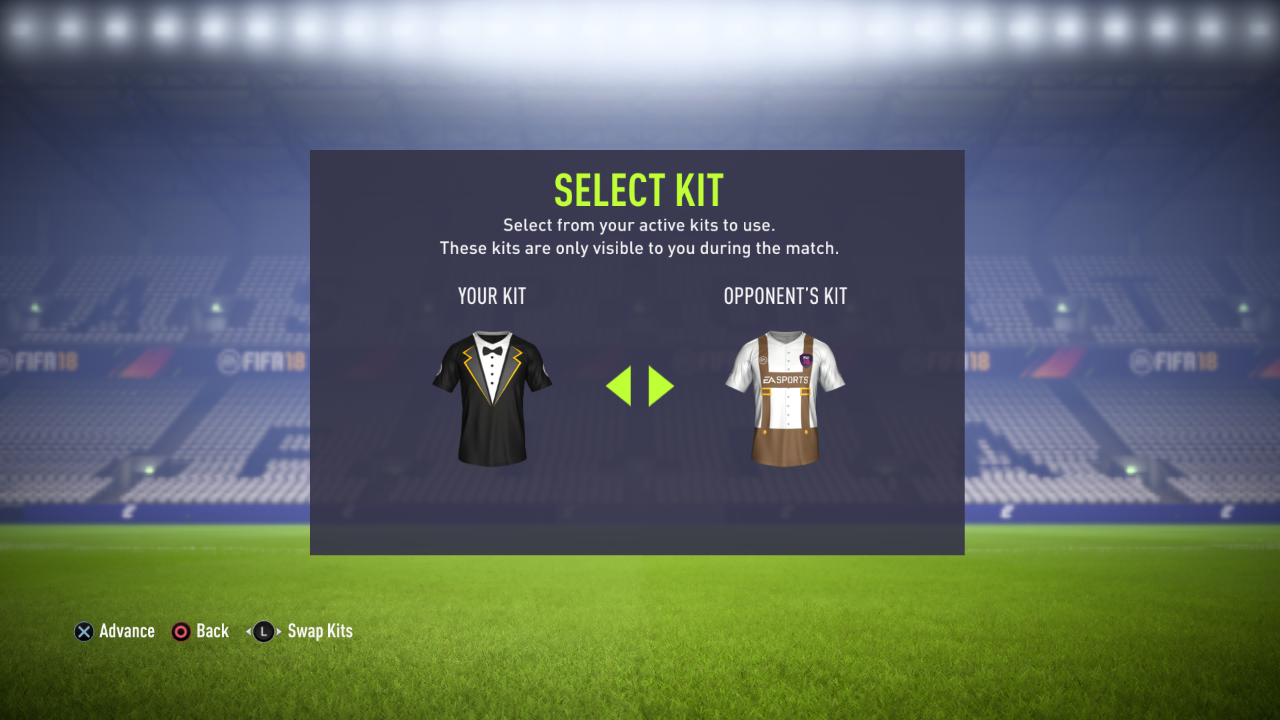 I hope that this gives you better insight into the changes we made. Thank you for playing and see you in the Weekend League!
Tyler Blair and the FUT Development Team
---
FIFA 18 is Available Now for PlayStation 4, Xbox One, and PC. Conditions and restrictions apply. See https://www.easports.com/fifa/fifa-18-game-and-offer-disclaimers for details.
Stay in the conversation on all things FIFA by liking us on Facebook and following us on Twitter and Instagram.
Sign-up to receive emails about EA SPORTS FIFA and EA products, news, events and promotions.